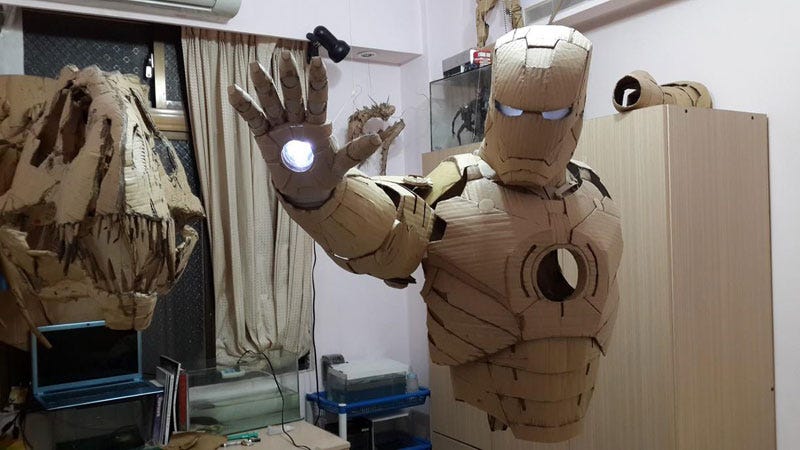 Is the best solution to office zombies cardboard armor? Excuse me while I go through the recycling.
Welcome to Thursday Tales, the O-Deck's round up for creatively written works! It's time for a round up of this week's tales for your consumption.
First up, we have Kyzfrintin's continuing serial Sub-Time, Chapter 06, in which Jacob learns of the future in which he stands, and we learn what's going on in Owen and Samantha's D&D game...
Then Croshin returns with a new serial, The Darkest Game, Chapter 1. Croshin is great at world building and creating interesting characters to get invested in, so check it out.
And then, our very own Lovecraft enthusist Eldritch brings us a tale of intergalactic pirate radio in Transmission Part One, Part Two, Part Three, and Part Four!

And from myself, the next chapter of my Green Arrow fanfic- Green Arrow #3: The Eventual, in which Ollie says some ominous things about resurrection while tied up by the mob.
So go read some stuff. It's that time!